December 7, 2017 
The song, "Dear Guardian Angel", written by Betsy Walter, Vanessa Bransan & Kenny Lamb, has been selected as a NSAI TOP 40 song!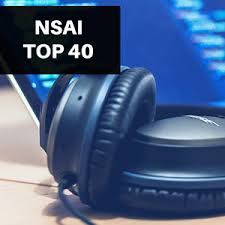 Listen to the song at this link https://tinyurl.com/DearGuardianAngel-NSAI-Top-40 and click the Thumbs Up "LIKE" button if you like it! 
"Dear Guardian Angel" CREDITS: 
Lead Vocal - Vanessa Bransan 
Background Vocal - Betsy Walter 
Piano - Buddy Hyatt 
Synth Strings - Buddy Hyatt 
Written by Betsy Walter, Vanessa Bransan, Kenny Lamb 
Produced by Betsy Walter 
Recorded by Buddy Hyatt, Carson Weinand, Kevin Edlin 
Edited by Betsy Walter, Kevin Edlin, Derek Garten 
Mixed by Kevin Edlin 
The Nashville Songwriters Association International (NSAI) TOP 40 songs https://www.nashvillesongwriters.com/nsai-top-40-0 are member compositions selected each quarter through staff picks and different services provided to active members. The services include: NSAI's Song Evaluation Service, Workshops, Online Pitch and Mentoring Sessions. 
HOW TO VOTE ON THE NSAI TOP 40 SONGS: Hit the green thumbs up button to vote for a song and show that you like it. Voting is limited to one vote per song but you can vote for as many songs as you would like. (NOTE: There can only be one vote cast per IP address per song. Trying to cast more than one vote per IP address will actually remove your previous vote!) The song listing is randomized with each visit to the page so they appear in a different order each time. Songs can be voted on by NSAI members and the public.