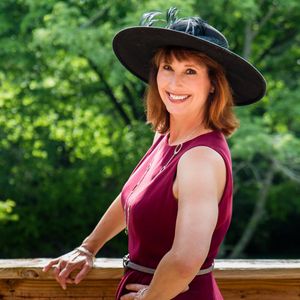 Betsy Walter is an award-winning, multi-genre songwriter, producer, arranger and vocalist. A Billboard® and iTunes® #1 charting songwriter, Billboard® Top 10 charting producer, and Global Peace Song award-winner, Walter is one of Nashville's very rare female music producers (only 2.1% per the Annenberg Inclusion Initiative report by the USC Annenberg School for Communication and Journalism). She produces, writes and collaborates with Grammy® winners, Emmy®-nominated composers, and multi-platinum selling producers, songwriters and artists.
Walter, a former RCA Records Nashville and Windham Hill Records A&R executive producer, had her song "Burn Out The Flame", written with Frankie Moreno, on the #1 Billboard® charting Frankie Moreno album, "Live in Las Vegas", and had two of her productions for Windham Hill Records reach The Billboard® 200 and Billboard® Top 10 Albums charts. Her song "What Will Be Will Be", written with UK artist James Sayer, reached the #1 spot on the iTunes® Blues chart in Sweden in June 2020. "The Sound Of Christmas", a holiday-inspired song written, produced and performed by Betsy Walter & Vince Constantino, hit #1 on the iTunes® Holiday chart in Belgium in July 2021. She is the 2016 Global Peace Song Award Winner in the Hip Hop/Pop category with her song, "Be Nice", a pro-kindness, anti-bullying anthem, written & produced by Betsy Walter & Kenny Lamb (NSYNC, Justin Timberlake) for the Williamson County Schools "Be Nice" initiative.
Walter has over 4 million streams on Spotify, SoundCloud & Apple Music combined of her original songs. She has had over 200 song cuts with 75+ commercial releases, including 35+ commercial singles in pop, hip hop, blues, American roots, R&B, country and gospel. Her songs have been recorded and released by artists such as Jeff Clayborn (The Cabin Record Co./Axon Entertainment, Inc.), Adam Doleac (Sony Music, Sony/ATV, Sirius XM The Highway), Matt Rogers (Georgia Country Artist of the Year, NSAI Top 40 Songwriter, Music City SongStar Award Winner), Clint Olson (Amazon Top 100 Best Seller Album that Walter produced) and Calico, an acoustic harmony rock female trio, whose self-titled CD Walter finished producing in early 2018. 
Betsy Walter is a Voting Member of The Recording Academy Producers & Engineers Wing and Songwriters & Composers Wing, a NSAI (Nashville Songwriters Association International) Top 40 songwriter, and a 2-time ASCAP Plus Award Winner. She has songs and productions appearing as main titles in films, nine #1 songs on the Broadjam charts, and international charting radio airplay. She recently won the multi-genre international Music City SongStar Awards 5th place award with the song, "Like That", co-written with Sony Music recording artist, Adam Doleac (Sony/ATV) and Steve Mitchell (Grin Like A Dog Songs). The song was performed at the Music City SongStar Awards show at The Bluebird Café in August 2018. The single, "Like That", was recorded and released in 2019 by the band, RiverShine, and charted at #49 on the Music Row CountryBreakout Chart for country music radio. Most recently, "Like That", recorded and released by MC1 Nashville recording artist, Gary Burk III, was awarded SONG OF THE YEAR - CONTEMPORARY COUNTRY (MALE) at the 2020 Josie Music Awards, the largest independent artist award show globally.
Betsy Walter is the owner of music production/publishing company, Circle of Song-Buckhold Music, and may be reached at betsywalter@att.net.