November 2, 2014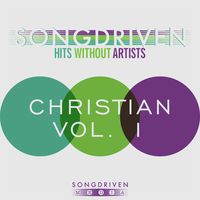 NEWS! TONIGHT! FEATURED ON RADIO! Tune in this Sunday night, Nov 2, 8:00 PM CDT, Angel 95 KHCA (http://www.angel95fm.com/ or smartphone app "ANGEL 95 KHCA") for "Off The Grid" program featured interview with songwriter/producer, Betsy Walter, and songs from SongDriven Media's release, SONGDRIVEN CHRISTIAN VOL. 1 (http://www.songdrivenmedia.com). Songs "Pieces Of Jesus" (Betsy Walter/Carlos St. Omer/Kenny Lamb), "Homesick Angel" (Christopher DeMaria/Julianne Buccino), "How We Live" (Andrea Standley) set to air! 
Angel 95 - The Best in Today's Christian Music 
KHCA (95.3 FM) "Angel 95" is a Contemporary Christian Music formatted radio station licensed to Wamego, Kansas.